مطلوب للعمل فى الامارات Housekeepers – Pre Opening jobs in Emirates وظائف الامارات
وصف وتفاصيل ومهام وظيفة Housekeepers – Pre Opening jobs in Emirates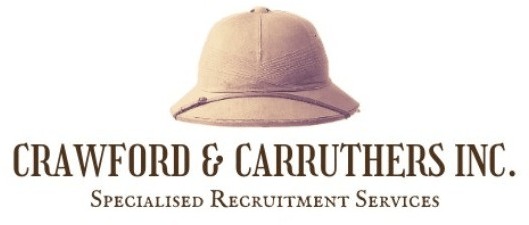 jobs in Emirates
Job title: Housekeepers – Pre Opening

Company: Crawford & Carruthers

Job description: Crawford & Carruthers Inc.
HOUSEKEEPERS (35 positions) – Dubai Pre-Opening
Crawford & Carruthers is searching for experienced housekeepers.
Minimum Requirements
4 years experience working for luxury, 5-star Cruise Ships, Hotels and Resorts as a housekeeper
Fluent in English
Job Functions
Organize and ensure the Employer & Guests are provided with the highest level of service, efficiency & care.
Clean & Arrange HK Lockers and HK storage.
Follow instructions from your Team Leader and complete daily tasks.
Attend shift planning meeting.
Work safely with chemicals.
Know the right chemical to use on different surfaces.
Know how to use all cleaning tools.
Guest Services – unpacking/packing luggage, cleaning shoes, replacing amenities and wardrobe management whenever is required.
Know how to setup and shutdown an area.
Use color coded rags and the right equipment.
Cleaning Techniques – sweeping, mopping, vacuuming, dusting, brushing, polishing.
Prepare, maintain, protect and turndown a room.
Care of different surfaces – metal, marble, glass, wood, plastic.
Identifying and reporting maintenance issues.
Bed Making.
Cleaning of Bathrooms & Bedrooms.
Extra deep cleaning – off season.
Sanitation of Gym equipment daily.
Sanitation of Shower Head and Jacuzzi.
You might be expected to go to other properties and will adhere to such a request.
To be careful with the cleaning materials, linen, towel and other consumables.
Provide constant availing service.
Set an example by complying with regulations regarding dress code and expected modes of behavior and use best endeavors to offer a personal and personable service, enhancing the reputation of the facility and leading by example.
To ensure that property is maintained properly and treated with respect at all times.
Report any incident, injuries, damages or failures of equipment to Team Leader.
Monitor stock and provide Team Leader with stock inventory report.
Expected salary:

Location: United Arab Emirates

Job date: Thu, 23 Jun 2022 06:16:54 GMT

Apply for the job now!


#Housekeepers #Pre #Opening
The post Housekeepers – Pre Opening jobs in Emirates appeared first on E JOOBS.
وظائف فى الامارات
,
وظائف فى دبى
,
وظائف ابو ظبى
,
وظائف فى الشارقة
,
وظائف فى العين
,
وظائف فى رأس الخيمة
,
وظائف فى عجمان
,
وظائف فى الفجيرة
,
وظائف فى جورفكان
,
وظائف فى دبا الحصن
,
وظائف فى أم القيوين
,
Housekeepers – Pre Opening jobs in Emirates
وظائف الخليج
وظائف الامارات,فرص عمل الامارات,وظائف Housekeepers – Pre Opening jobs in Emirates