مطلوب للعمل فى الامارات Senior Business Analyst- Enterprise Risk jobs in Emirates وظائف الامارات
وصف وتفاصيل ومهام وظيفة Senior Business Analyst- Enterprise Risk jobs in Emirates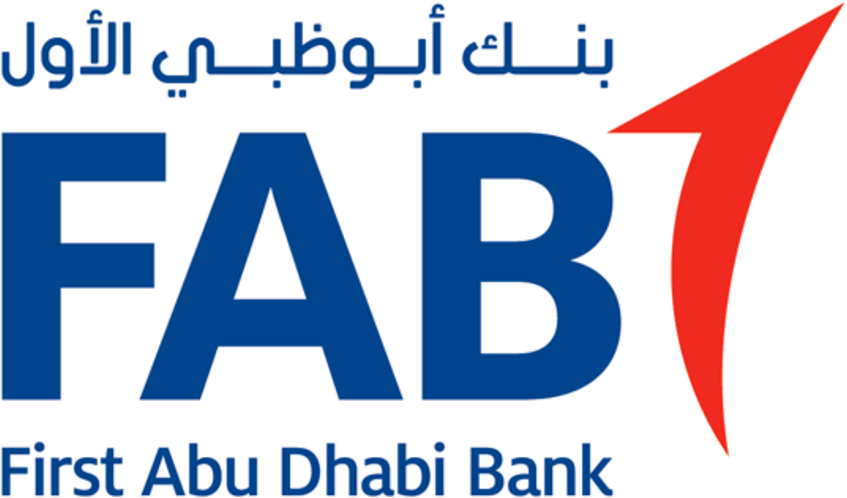 jobs in Emirates
Job title: Senior Business Analyst- Enterprise Risk

Company: First Abu Dhabi Bank

Job description: Job Description
Job Title Senior Business Analyst-
Description
Company Description
Now it's your time to join the #1 bank in the Middle East and one of the most prestigious financial companies in the region. Shaking up the world of banking requires a lot of smarts and skill. We're looking for the brightest and best to help us reach our goals and we'll also help you reach yours. Your success is our success as you grow stronger in your career. Join us and leave a legacy of your own, as a pioneer in both the company and the industry.
Job Description
To conduct business analysis and assist in implementing technology solutions in efficient way by determining the requirements and communicating them clearly to stakeholders.
Be a Technology advisor and subject matter expert across various areas within Enterprise Risk such as IFRS9 Reporting, Large Exposures Reporting, Risk Adjusted Return on Capital (RAROC), Retail & Corporate Obligor Risk Rating Models, Environment Social & Governance, Model Risk & Lifecycle Management, Fraud & Operational Risk Management.
Establish trusted partnerships with business counterparts from Risk, Finance, Credit, Operations and processing teams, vendors, technology and other internal teams.
Be a single point of contact for capturing and converting specified and unspecified business needs to technology specifications.
Articulate current and future capabilities clearly and confidently to business and technology stakeholders.
Strong understanding of business architecture, technical architecture, system features and limitations and ability to apply this knowledge in projects and smaller initiatives.
Conceptualize & review solutions for the requirements raised by business teams and coordinate required stakeholders for delivery.
Participate in all project related activities with regards to requirements gathering, planning, implementation, as well as system & user acceptance testing.
Support the Program/project managers in driving the project delivery and meeting business objectives.
Relentlessly be the voice of business and customer while driving technology led business solutions.
Conduct end user training and ensuring the required knowledge transfer to key team members is set in place.
Be familiar with and stay abreast of the latest industry developments in the general enterprise risk management and specifically in relation to Banking domain.
Steer technological solutions to business requirements through functional domain leadership with the aim of achieving the intended business benefit
Champion function and process automation while articulating requirements and proposing solutions with the aim of achieving operational efficiencies.
Engage and secure buy-in from stakeholders at all level for proposed solutions against the requirements.
Maintain the BAU change Book of Work and prioritize the changes for delivery and provide transparency to all stakeholders on the exact status of the change.
Ensure timely updates are made available to Service Owners, Head of Services & Stakeholders on the BAU book of work and to escalate and seek support when situation demands.
Collaborate with teams outside of risk service line and actively participate in pan-bank projects and ensure there is no adverse impact to risk service line on account of such changes/ projects.
Collaborate with architects and testing teams by reviewing and ensuring design, solution & test strategies are aligned to the core business requirements
Qualifications
Minimum Qualification
Bachelor's or Master's degree in IT/Computer Science/Commerce/Finance.
Minimum Experience
Must have at least 8 to 10 years of experience as Business Analyst in Banking or Financials Service Industry).
Medium to advanced knowledge of risk management domain in banking coupled with hands-on experience on any of the specialized risk management solutions like Moody's RCO, FIS, Archer, OFMS, SAS, FICO, AWS SageMaker etc would be an added advantage.
Proficiency with Microsoft Office applications, Confluence and JIRA tools.
Proficient experience with data visualization
Proven capabilities in project and user-testing management
Proficient technical writing capabilities
Proven analytical abilities
Hands-on experience generating process documentation and reports
Proficiency in Statistical languages, statistical software would be an added advantage
Extensive analytical capability with use of tools
Experience in business change through analytical skills
Knowledge of Agile product ownership practice
You have applied correctly
A message has been sent to the employer, you are going to receive the reply soon. Good luck!
You have applied correctly
The request has been sent correctly. However, we have seen that your resume is incomplete. We highly recommend you to fill it to let the employer know you. These are the fields you have empty:

Expected salary:

Location: Abu Dhabi

Job date: Tue, 21 Jun 2022 03:39:18 GMT

Apply for the job now!


#Senior #Business #Analyst #Enterprise #Risk
The post Senior Business Analyst- Enterprise Risk jobs in Emirates appeared first on E JOOBS.
وظائف فى الامارات
,
وظائف فى دبى
,
وظائف ابو ظبى
,
وظائف فى الشارقة
,
وظائف فى العين
,
وظائف فى رأس الخيمة
,
وظائف فى عجمان
,
وظائف فى الفجيرة
,
وظائف فى جورفكان
,
وظائف فى دبا الحصن
,
وظائف فى أم القيوين
,
Senior Business Analyst- Enterprise Risk jobs in Emirates
وظائف الخليج
وظائف الامارات,فرص عمل الامارات,وظائف Senior Business Analyst- Enterprise Risk jobs in Emirates