مطلوب للعمل فى الامارات Shipping Coordinator – Logix – UAE – Urgent Hire jobs in Emirates وظائف الامارات
وصف وتفاصيل ومهام وظيفة Shipping Coordinator – Logix – UAE – Urgent Hire jobs in Emirates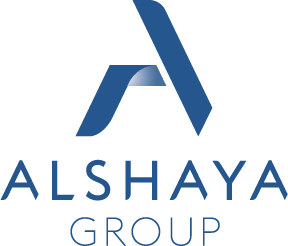 jobs in Emirates
Job title: Shipping Coordinator – Logix – UAE – Urgent Hire

Company: Alshaya Group

Job description: Job Description
Job Title Customer Service Officer
Description
We are searching for a resourceful Shipping Coordinator – Logix – UAE to join our productive team at Alshaya in UAE.
Growing your career as a Full Time Shipping Coordinator – Logix – UAE is a great opportunity to develop productive skills.
If you are strong in leadership, adaptability and have the right drive for the job, then apply for the position of Shipping Coordinator – Logix – UAE at Alshaya today!
Job no: 570241
Location: UAE
Jebel Ali Free Zone
Logistics
The Corporate Logistics Team plan, move and control the flow of goods from point of origin to point of consumption across all divisions, markets and brands within Alshaya. Working closely with brand teams to ensure appropriate stock and delivery to store, the team manages a range of complex and diverse activities including shipping, freight, warehouse operations, customs clearance (in-bound and out-bound), compliance and project management.
The Role:
The Shipping Coordinator is responsible for coordinating shipments of stock, working with brand teams, internal cross functional teams and shipping suppliers to efficiently move stock to the desired locations in line with brand requirements.
Specifically, you will:
Manage the shipping administration process, including the up keep of accurate records, consolidation of reports, and cataloguing of all shipping data
Prepare weekly reports on the status of incoming shipments
Check costs from freight forwarders and clearing agents against approved rates
Continuously track shipment progress and communicate delays, working closely with the Shipping Supervisor to address any shipment issues
Advise merchandisers and distribution centres of incoming shipments.
Qualifications & Requirements:
You will have/be:
Experience working in a coordination or administration role – preferably within shipping, logistics or supply chain departments
High school/secondary school certificate
PC Literate, with a good working knowledge of Office tools.
About Us:
Alshaya Group is a dynamic family-owned enterprise which was first established in Kuwait in 1890. With a consistent record of growth and innovation, Alshaya Group is one of the world's leading brand franchise operators, offering customers an unparalleled choice of well-loved international brands, including: Starbucks, H&M, Mothercare, Debenhams, Cos, American Eagle Outfitters, P.F. Chang's, The Cheesecake Factory, The Body Shop, M.A.C, Victoria's Secret, Boots, Vavavoom, Pottery Barn and KidZania.
Alshaya Group's portfolio extends across MENA, Russia, Turkey, and Europe, with thousands of stores, cafes, restaurants and leisure destinations, as well as a growing online and digital business.
Operating in multiple sectors including Fashion, Food, Health & Beauty, Pharmacy, Home Furnishings and Leisure & Entertainment, Alshaya Group colleagues are united by a commitment to delivering great customer service and brand experiences.
Fresh, modern, and relevant, Alshaya's constantly evolving retail portfolio reflects the choices and lifestyle of its customers. From flagship stores and restaurants in prestige malls, to local coffee shops, drive-thrus and online, Alshaya Group brings customers the brands they love in the places they want to be.
Advertised: 26 Jun 2022 Arabian Standard Time
Application close: 25 Jul 2022 Arabian Standard Time
Company Benefits:
● Company offers great benefits
● Advancement opportunities
● Attractive package
You have applied correctly
A message has been sent to the employer, you are going to receive the reply soon. Good luck!
You have applied correctly
The request has been sent correctly. However, we have seen that your resume is incomplete. We highly recommend you to fill it to let the employer know you. These are the fields you have empty:

Expected salary:

Location: United Arab Emirates

Job date: Wed, 13 Jul 2022 07:58:10 GMT

Apply for the job now!


#Shipping #Coordinator #Logix #UAE #Urgent #Hire
The post Shipping Coordinator – Logix – UAE – Urgent Hire jobs in Emirates appeared first on E JOOBS.
وظائف فى الامارات
,
وظائف فى دبى
,
وظائف ابو ظبى
,
وظائف فى الشارقة
,
وظائف فى العين
,
وظائف فى رأس الخيمة
,
وظائف فى عجمان
,
وظائف فى الفجيرة
,
وظائف فى جورفكان
,
وظائف فى دبا الحصن
,
وظائف فى أم القيوين
,
Shipping Coordinator – Logix – UAE – Urgent Hire jobs in Emirates
وظائف الخليج
وظائف الامارات,فرص عمل الامارات,وظائف Shipping Coordinator – Logix – UAE – Urgent Hire jobs in Emirates