مطلوب للعمل فى الامارات Vice President \u2013 Investment Management jobs in Emirates وظائف الامارات
وصف وتفاصيل ومهام وظيفة Vice President \u2013 Investment Management jobs in Emirates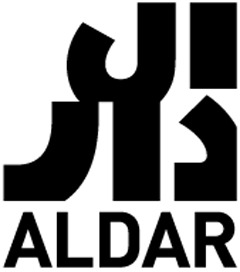 jobs in Emirates
Job title: Vice President \u2013 Investment Management

Company: Aldar Properties

Job description: Job Description
Job Title Vice President Investment
Description
ROLES AND RESPONSIBILITIES
Acquisitions
Take charge of asset mgt investments proposals across all stages of the transaction from sourcing to execution.
Filter opportunities by identifying, researching and analyzing potential acquisition recommendations received from brokers, executive management and external networks; gain thorough understanding of financial performance, contractual commitments, operations, facilities, etc.
Use quantitative and qualitative analysis to identify and execute on market opportunities in the UAE
Play a key role in all acquisition phases including structuring definitive agreements and their drafting processes.
Performing due diligence in conjunction with legal and commercial divisions (and external advisers), proposing key terms and potential transaction structures
Interact directly with acquisition representatives, ensuring complete understanding of business.
Responsible for building financial and valuation models and assisting with budgeting, forecasting and assessing financial results, in addition to valuing intangible assets and determining purchase price allocations.
Prepare presentation materials/memoranda and financial and impact assessment reports for the executive MGT.
Coordinate with agents, owners and brokers on potential acquisitions, coordinate with valuers and structural engineers in DD process, coordinating with lawyers and reviewing contracts, coordinating with banks to secure lending and negotiating terms.
Manage and maintain asset acquisition records/documents and ensure proper handover/transition of acquired asset to relevant teams/individuals.
JV/Subsidiary Management
Incoordination with the senior manager, define the financial and strategic metrics to establish the positioning of JVs/Subsidiaries, and ensure alignment of the operating plans.
Assist in establishing regular financial reporting framework between JVs/Subsidiaries and Aldar's Acquisitions and Adjacent Business team.
Assist in developing the JVs and Subsidiaries: a) Five year business plans (strategic and financial), b) risk registers and mitigation plans, c) business performance framework, c) annual budgets.
Undertake deep dives into the business operations /financial performance and prepare recommendation papers for the Boards, highlighting areas of organizational and operational of improvement and efficiencies, revenue generation and cost saving.
Track/monitor Aldar's JVs and Subsidiaries business performance and provide periodic report to the line manager.
RELATED YEARS OF EXPERIENCE
Min of: 10+ years of At least 3 years of experience in hospitalities, investment banking, or other related field.
YOE IN MANAGERIAL POSITION
Min of: 2+ years in a related managerial position
FIELD OF EXPERIENCE
Banking, real estate consultancy, management consultancy.
TECHNICAL AND INTERPERSONAL SKILLS
Outstanding analytical and quantitative skills; proficiency with standard software, including MS Office; advanced Excel skills is a must.
Proven track record in conducting valuation / financial models.
Able to analyze, evaluate and move quickly to support rapid decision making.
Ability to interpret and manage transaction documentation: NDAs, MoUs, LoIs, SandPAs
Ability to develop Board level papers and investment memoranda.
QUALIFICATION
Bachelor Degree in Engineering, Economics, Finance or Accounting, CFA or CPA preferred.
You have applied correctly
A message has been sent to the employer, you are going to receive the reply soon. Good luck!
You have applied correctly
The request has been sent correctly. However, we have seen that your resume is incomplete. We highly recommend you to fill it to let the employer know you. These are the fields you have empty:

Expected salary:

Location: Abu Dhabi

Job date: Thu, 28 Jul 2022 07:56:03 GMT

Apply for the job now!


#Vice #President #u2013 #Investment #Management
The post Vice President \u2013 Investment Management jobs in Emirates appeared first on E JOOBS.
وظائف فى الامارات
,
وظائف فى دبى
,
وظائف ابو ظبى
,
وظائف فى الشارقة
,
وظائف فى العين
,
وظائف فى رأس الخيمة
,
وظائف فى عجمان
,
وظائف فى الفجيرة
,
وظائف فى جورفكان
,
وظائف فى دبا الحصن
,
وظائف فى أم القيوين
,
Vice President \u2013 Investment Management jobs in Emirates
وظائف الخليج
وظائف الامارات,فرص عمل الامارات,وظائف Vice President \u2013 Investment Management jobs in Emirates